Last year, climate experts, Democratic politicians, and the press announced the California Permanent Drought™.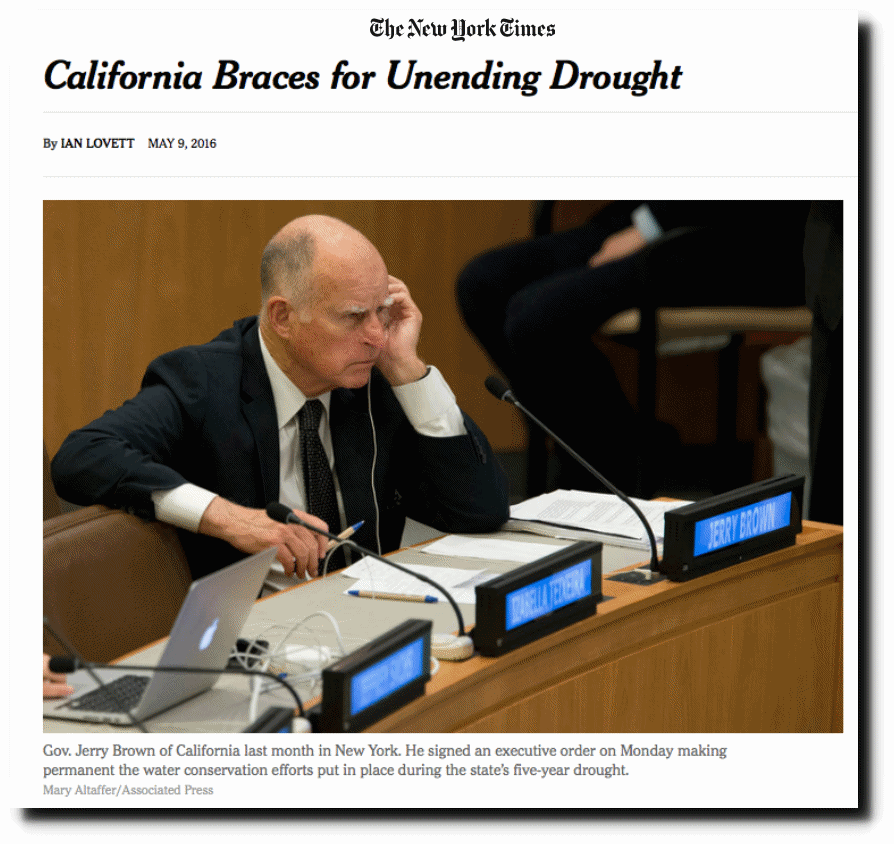 California Braces for Unending Drought – The New York Times
Thanks El Niño, But California's Drought Is Probably Forever | WIRED
Since then, California has had one of their wettest years on record.
https://hprcc.unl.edu/products/maps/acis/wrcc/WaterPNormWRCC.png
The scientists, politicians, and journalists behind the climate change scam are complete morons, and have no clue what they are talking about.