Ninety-five years ago, the Arctic was getting hot with a radical change in climate conditions, and glaciers were disappearing.
02 Nov 1922, Page 8 – The San Bernardino County Sun at Newspapers.com
Fake data from NASA now says Earth was cooling, and 1922 was one of the coldest years on record.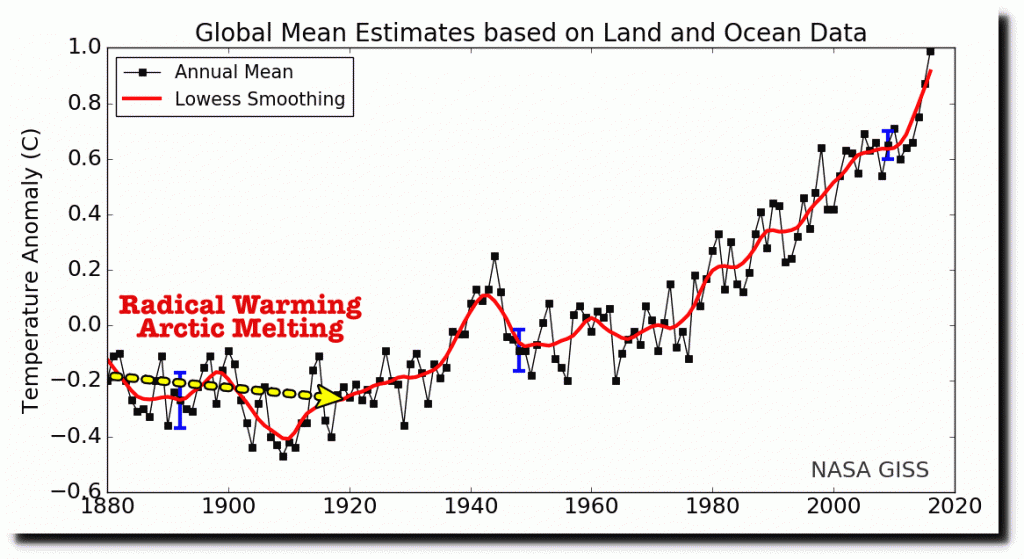 Data.GISS: GISS Surface Temperature Analysis: Analysis Graphs and Plots
Read more at Real Climate Science
Trackback from your site.